Emerging Managers & Incubation
Archipelago Fund Incubator is actively looking for Start Up or Emerging Fund Managers. The Fund Incubator search for highly experienced fund managers who are either in the start-up phase and are not yet regulated or where they need to be structured as an investment manager to a regulated fund management company.
Archipelago Investments, as the investment management company cooperate with FCG Fund Management as our Fund Platform. FCG Fund Management, offer a full-service solution for both UCITS-, and Alternative Investment Funds (AIFs).
Nordic Archipelago Investments AB is authorized and regulated by the Swedish Financial Supervisory Authority (Finansinspektionen).
For more information about Archipelago Fund Incubator make contact:
Nordic Archipelago Investments AB
Telephone: +46-8-25 40 60
Email: info@archipelago-investments.com
Archipelago Investments cooperate with FCG Fund Management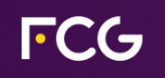 FCG Fonder AB is a Swedish Fund Management company, offering a full-service solution for both UCITS-, Swedish Special- and Alternative Investment Funds (AIFs). FCG mainly setup funds on behalf of external managers. The distribution and investment management is then outsourced back to Archipelago Investments – the investment management company – through a discretionary mandate. The purpose is to enable Archipelago Investments to focus on their core competencies – asset management and/or sales/distribution.
FCG Fund Management is part of FCG Group which runs the leading Nordic advisory firm with experts in risk & capital management, compliance and financial regulation, credit process and credit management, finance & treasury, IT & Information Security and internal governance and control.
Disclaimer
By accessing this website you agree to the following terms and conditions.
This website is available for information purposes only and nothing on this website is intended to constitute an offer or solicitation to invest or sell of any nature in any jurisdiction, or to recommend any investment or transaction.
The information provided on this website is not directed to any United States person or any person in the United States, any state thereof, or any of its territories or possessions.
Nothing contained in or presented on this website constitutes or shall be construed to constitute investment advice of any kind, nor is it to be relied on in relation to making an investment or any other decision.
Archipelago accepts no liability and will not be liable for any loss or damage arising directly or indirectly from your use of this website.
You should always bear in mind that:
• The value of investments and any income from them may go down as well as up. You may not get back all of your original investment.
• Past performance should not be seen as an indication of future performance.
• Indications of past performance displayed on this website will not necessarily be repeated in the future.
• Rates of exchange may cause the value of underlying investments to go up or down.
• Applications to invest in any product referred to on this website must only be made on the basis of the documentation relating to the specific investment.
You should obtain relevant and specific professional advice before making any investment decision.
Your use of the website indicates your full acceptance of these terms and conditions in their then current form each time you use the website.